Opublikowano: 23 listopad 2013
Odsłony: 3318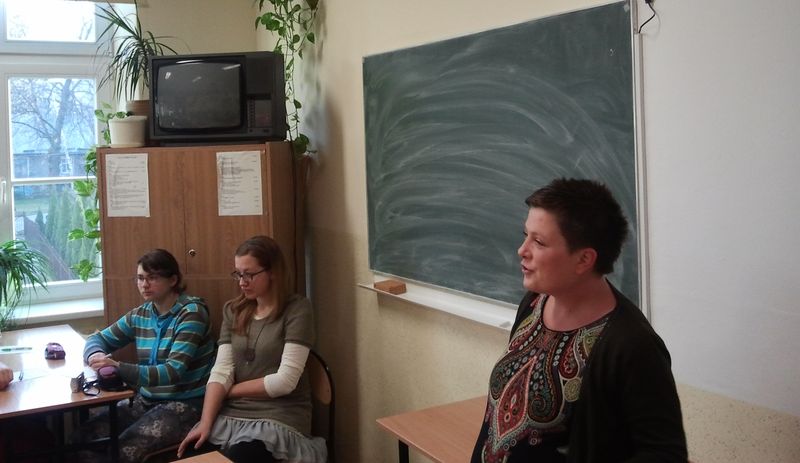 20 listopada klasy 1F, 2D i 2F miały okazję uczestniczyć w specjalnie zorganizowanym spotkaniu z Panią Dyrektor dr Sylwią Pelc Ośrodka Mediacyjnego w Rzeszowie (jednego z dwóch na Podkarpaciu). Była to niepowtarzalna okazja, aby poznać ten mało popularny, aczkolwiek skuteczny sposób rozwiązywania konfliktu.
  Uczniowie przede wszystkim poznali typy i charakter mediacji, z pośród których wyróżnia się mediacje prywatne i te przeprowadzane z ramienia sądu. Jednak w obu przypadkach to strony konfliktu podejmują ostateczną decyzję co do podjęcia próby mediacji. Mediacje mogą dotyczyć wielu dziedzin życia człowieka, przyjmują charakter rodzinny, gospodarczy, a także mogą dotyczyć konfliktów wśród nieletnich. Pani dyrektor podkreślała również walory mediacji, które okazują się korzystniejsze od kosztownych i często ciągnących się latami rozpraw sądowych.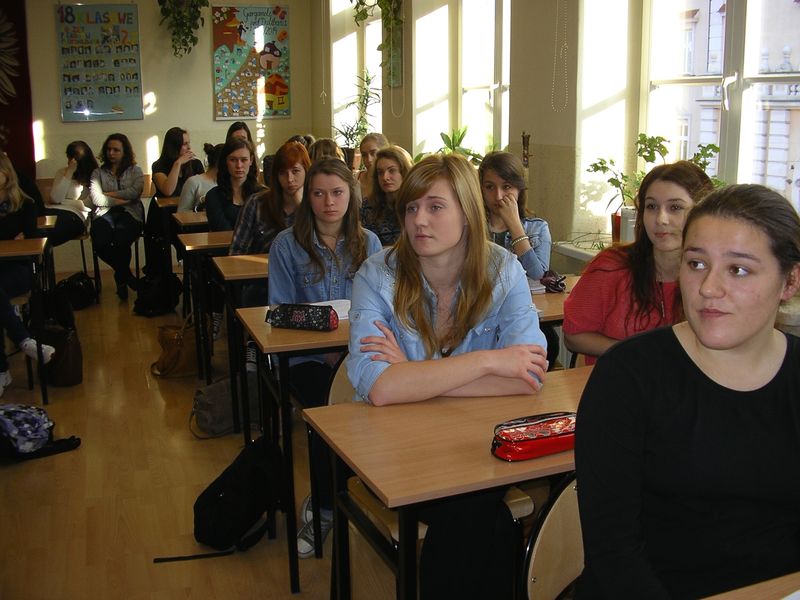 Są one bowiem dużo tańsze, krótsze i bardziej efektywne w skutkach. Udana mediacja zapewnia zadowolenie i korzyści dla obu stron konfliktu. Należy pamiętać jednak, że każdy  mediator musi zachować bezstronność wobec każdej ze stron. Jego zadaniem jest pobudzenie uczestników procesu mediacyjnego do racjonalnego myślenia i wypracowania ugody, która będzie korzystna, a zarazem wiążąca dla obu stron. Zdarzają się jednak przypadki, kiedy mimo starań i ciężkiej pracy mediatora, stronom nie udaje się dojść do porozumienia. Mimo to na pewno jest to jeden z lepszych sposobów rozwiązywanie konfliktów, o czym mogli się przekonać uczestnicy spotkania.
  Niestety w naszym społeczeństwie mediacje nie są powszechnie znane i nie biorą góry nad tradycyjnymi już procesami sądowymi. Gdyby jednak ten stan rzeczy uległ zmianie, polskie sądownictwo z pewnością miałoby o połowę pracy mniej.
Małgorzata Ryzner
Faustyna Uchman