Opublikowano: 08 listopad 2015
Odsłony: 1017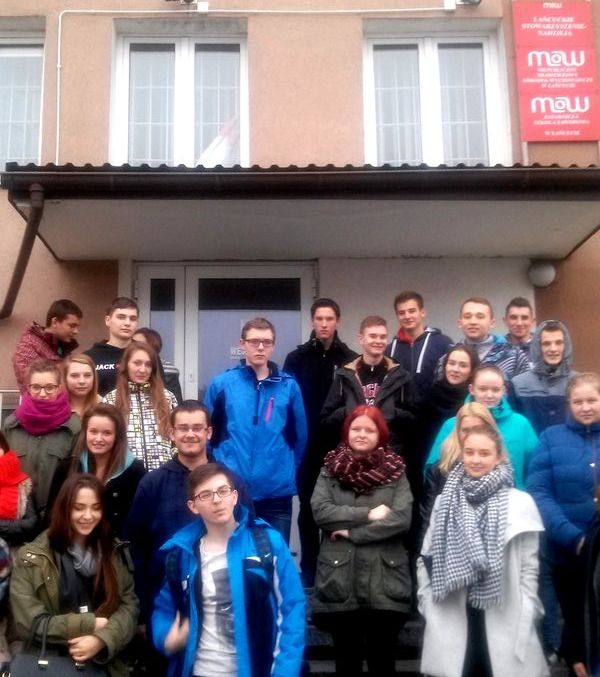 5 listopada 2015 roku uczniowie klasy 3f II LO pod opieką prof. Mariusza Dulibana wybrali się do Niepublicznego Młodzieżowego Ośrodka Wychowawczego w Łańcucie. Ośrodek jest placówką, która zajmuje się  młodzieżą niedostosowaną społecznie. Ma charakter resocjalizacyjny. Trafiają do niego chłopcy w wieku 13-18 lat.
W budynku, w którym obecnie mieści się Młodzieżowy Ośrodek Wychowawczy od 1955 do 2012 roku funkcjonowało Schronisko Młodzieżowe dla Nieletnich.
Naszym celem było zapoznanie się z organizacją ośrodka i rzeczywistością, z którą muszą codziennie zmierzyć się  pracownicy i podopieczni placówki. Mieliśmy okazję porozmawiać z osobami, które znajdują się w ośrodku. Poznać ich odczucia, zachowanie, powody, które  ich przywiodły do Młodzieżowego Ośrodka Wychowawczego.
Czym jest resocjalizacja?
Resocjalizacja jest to proces, który ma na celu modyfikacje zachowań oraz pomoc osobie przystosować się do życia w społeczeństwie. Pracownicy i wychowawcy Młodzieżowego Ośrodka Wychowawczego wkładają wiele serca i poświęcenia w pracę z młodzieżą. Ten zawód wymaga od nich wiele cierpliwości, dystansu i siły.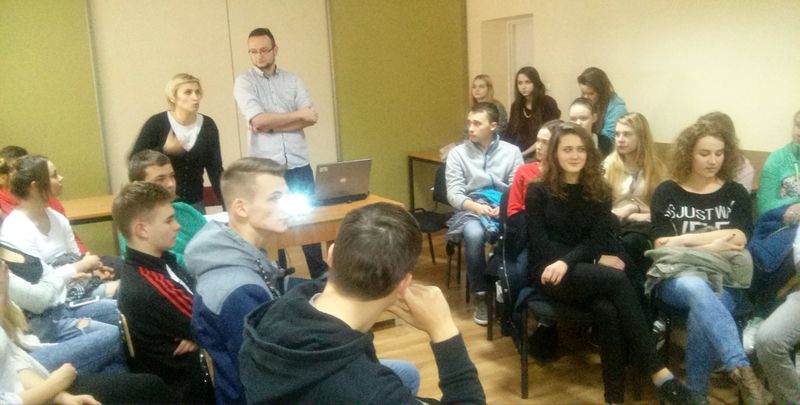 Jednak wszystkim przyświeca jeden cel: aby choć w jakimś stopniu wpłynąć na postawę podopiecznego i pomóc mu zmienić jego życie. Czy zawsze się to udaje? Nie zawsze, gdyż przyszłość tych młodych ludzi jest w ich rękach. Podczas rozmowy padło z naszej strony pytanie: czy kiedy opuścisz ośrodek będziesz za czymś lub kimś tęsknił?  (Ku naszemu zdziwieniu) usłyszeliśmy odpowiedź pozytywną. Dotyczyła ona atmosfery panującej w ośrodku oraz wychowawców.
To spotkanie pokazało nam jak ważną rolę w społeczeństwie odgrywają Młodzieżowe Ośrodki Wychowawcze. Dzięki takim wyjściom poznajemy drugiego człowieka, odrywamy się na chwilę od szkolnej rzeczywistości, próbując zrozumieć jego postępowanie, nie jest to łatwe, ale jak mówił Janusz Korczak : "Dziecko chce być dobre. Jeśli nie umie – naucz. Jeśli nie wie – wytłumacz. Jeśli nie może – pomóż".
Klaudia Golenia
Justyna Kula