Opublikowano: 09 marzec 2013
Odsłony: 2675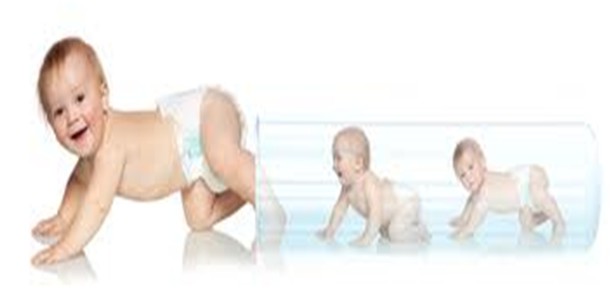 In vitro to rodzaj zapłodnienia pozaustrojowego, który może być sposobem leczenia niepłodności ale czy na pewno?
   Wiele kobiet na całym świecie poddaje się temu zabiegowi. Nie zawsze oczekiwany rezultat czyli ciąża jest wynikiem dwóch czy trzech prób, potrzebna jest seria zabiegów, które nie są tanie. A jednak coraz więcej par decyduje się na poczęcie dziecka w ten sposób.
   W Polsce także można spotkać zwolenników tej metody. Coraz więcej polskich gwiazd decyduje się na in vitro. Małgorzata i Jacek  Rozenek to przykład celebrytów, którzy dzięki tej metodzie maja dwójkę ślicznych dzieci. Małgorzata Rozenek mówi o zapłodnieniu in vitro jak o jedynej i idealnej możliwości zajścia w ciąże, z której jest bardzo zadowolona.
   Mówi się, że zapłodnienie pozaustrojowe niesie za sobą wiele problemów związanych ze zdrowiem dziecka i matki, lecz patrząc na przykład rodziny Rozenków możemy wątpić w prawdziwość tego przekonania. Ale czy to nie wyjątek?
Naukowcy dysponują wieloma badaniami, które stwierdzają, że konsekwencjami in vitro są:
Wady wrodzone płodu,

Wcześniactwo,

Wzrost ryzyka ciąży ektopicznej (pozamacicznych, które mogą zagrarzać życiu dziecka i matki ),

Mózgowe porażenie dziecięce,

Trudności wychowawcze,

Rozwój fizyczny gorszy niż u dzieci poczętych naturalnie,
Dzieci poczęte tą metodą mogą mieć również problemy innego rodzaju np.:
Problem akceptacji w społeczeństwie,

Chęć poznania rodziców biologicznych,

Problemy na tle emocjonalnym,

Niska samoocena,
In vitro może być zagrożeniem nie tylko dla dzieci i matek, które korzystały z tej metody ale także dla embrionów, które traktowane są  jako istoty ludzkie. Tego zdania jest Kościół, który potępia In vitro, uważając że jest to metoda sprzeczna z religią chrześcijańską i wolą Boga.
Według Kościoła:
Dziecko powinno być poczęte jedynie w małżeństwie,

Poczęcie dziecka powinno mieć miejsce podczas współżycia małżonków,

Masturbacja konieczna do zewnętrznego otrzymania plemników w celu zapłodnienia kobiecego jaja jest czynem wewnętrznie nieuporządkowanym i niezgodnym z aktem małżeńskim,

Poczęcie nie może się odbywać kosztem utraty życia nadliczbowych embrionów,

Życie ludzkie zaczyna się od poczęcia, czyli embrion traktowany jest jako istota ludzka i nie można go likwidować, prowadzić na nim eksperymentów czy narażać na utratę godności lub życia poprzez zamrażanie,

Czynności medyczno-techniczne służące zapłodnieniu In vitro sprzeciwiają się godności aktu małżeńskiego i poczętego życia.
Większa część Polaków uważa tak samo, gdyż żyjemy w kraju, w którym dominuje religia chrześcijańska a jej zasady są zasadami narodu, które powinniśmy przestrzegać i godzić się na nie.
   Przeciwnikami metody in vitro jest jeszcze jedna grupa ludzi, która uważa tą metodę za zagrożenie. Nie z przyczyn wyznaniowych i etycznych lecz tak po prostu. Nie są oni zwolennikami rozwoju technologii, a wszystko co nowoczesne budzi w nich strach, niechęć i obawy. Mają oni własne zdanie na temat in vitro i nie jest ono dobre.
   Polska w dzisiejszych czasach nie jest przygotowana na in vitro jako cud medycyny. Jest to bardziej zagrożenie, gdyż konsekwencje tego rodzaju zapłodnienie są nie korzystne dla matek i dzieci a także istot ludzkich czyli embrionów jak podkreśla Kościół. Gdyż życie ludzkie trwa od poczęcia aż do naturalnej śmierci. Bardzo prawdopodobne że za parę lat in vitro jako cud medycyny będzie aktualnym stwierdzeniem i dla Polaków.
Monika Zmora