Opublikowano: 14 grudzień 2011
Odsłony: 3052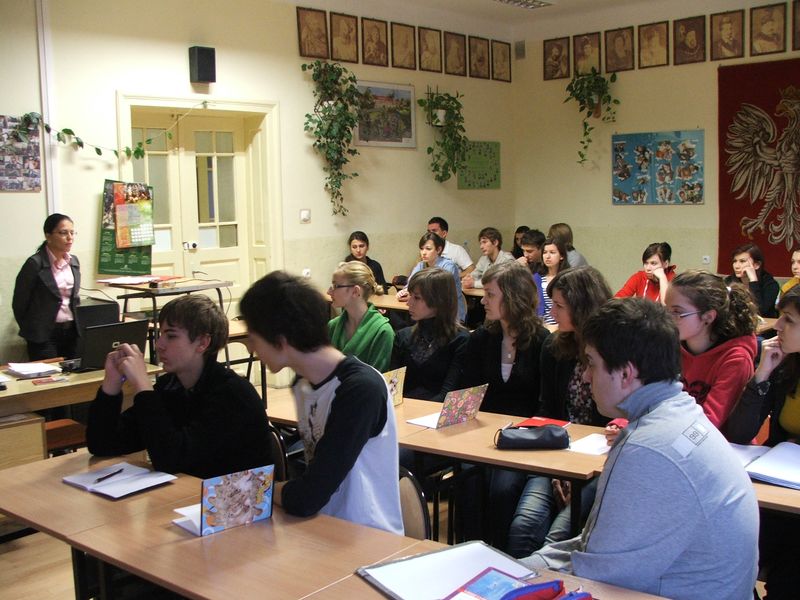 W grudniu w naszej szkole rozpoczął się cykl lekcji prawa prowadzonych przez Panią Kingę Kanię, absolwentkę II LO oraz Wydziału Prawa i Administracji Uniwersytetu Rzeszowskiego na kierunku prawo, która obecnie przygotowuje rozprawę doktorską z zakresu prawa pracy i prawa sportowego.
W spotkaniach biorą udział uczniowie z klas pierwszych, drugich i trzecich, którzy znajdują się na profilu o poziomie rozszerzonym z Wiedzy o Społeczeństwie.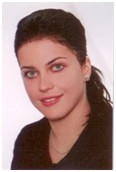 Do tej pory odbyły się dwa spotkania, a planowane są kolejne cotygodniowe warsztaty. Podczas pierwszej lekcji pt. "Z prawem na Ty" poznaliśmy ogólną definicję prawa, rodzaje norm prawnych, język prawa, kryteria podziału norm prawnych, budowę aktu normatywnego oraz formy działalności prawotwórczej. Podzieleni na kilkuosobowe grupy sporządzaliśmy także akt oskarżenia, mowę obrońcy oraz wyrok sądu w sprawie o zabójstwo.
Na drugim spotkaniu pt. "Prawo cywilne, czyli o sprawach zwykłych – niezwykle…" poznaliśmy wiele zagadnień z zakresu prawa cywilnego, m.in. co to jest czynność prawna, stosunek prawny, zdarzenie prawne, zdolność prawna i zdolność do czynności prawnych. Omawialiśmy także szczególny rodzaj umowy, jakim jest zawarcie związku małżeńskiego. Przy tej okazji dowiedzieliśmy się, jaki jest obecnie stan prawny w Polsce w kwestiach dotyczących zawarcia związku małżeńskiego, jakie są przesłanki rozwodu oraz jak wygląda procedura zawarcia związku małżeńskiego wyznaniowego w oparciu o przepisy zawarte w konkordacie.
Cykl lekcji prawa odbywających się w II LO jest bardzo ciekawą formą poznawania tej dziedziny, która jest jednocześnie jednym z modułów zawartych w naszych podręcznikach do WoS-u. Bardzo cennym jest fakt, że spotkania prowadzi prawnik, który posiada szczegółową wiedzę teoretyczną, ale także potrafi przedstawić to na przykładach z życia codziennego. Lekcje prowadzone są w oparciu o prezentacje, pracę w grupach, pracę z aktami prawnymi. Są to niezwykle wartościowe spotkania, podczas których w interesujący sposób poznajemy dziedzinę, jaką jest prawo.
font-size: 14.0pt; line-height: 115%; font-family: /p